McCrae's Battalion Trustee and the Foundation of Hearts
Ian Murray's leadership of the successful campaign to save Heart of Midlothian Football Club from liquidation continues to receive wide coverage in the local and national press. The Edinburgh South MP has worked tirelessly since he assumed the role of independent chair of fans' group, Foundation of Hearts.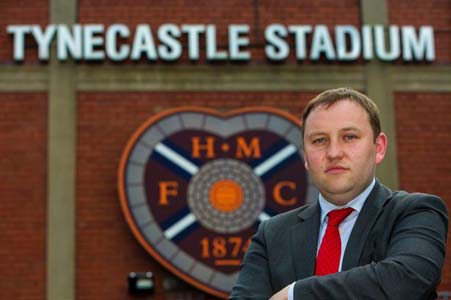 Less well-known is his membership of another important organisation, the McCrae's Battalion Trust. Ian was one of the founding trustees back in 2007 and in spite of his commitments on Edinburgh Council and at Westminster, he has continued to work away in the background, lending his support, influence and advice. As noted elsewhere on this site, he played a hugely important part MBT's efforts to frustrate the proposed re-siting of the Heart of Midlothian War Memorial.
Well done, Ian!