A Cunning Plan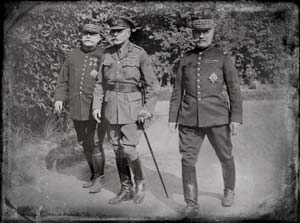 THE CENTRAL FEATURE of the Allied strategy for 1916 was General Joseph Joffre's proposal for a grand summer offensive on a 25-mile front astride the River Somme in Picardy. The French would take the leading part, strongly supported by the British. The choice of ground was strange: the long, wooded ridge on which the Germans were entrenched was quite the most formidable position in the entire western theatre. An uninterrupted line of heavily fortified villages was protected by the chalkmound parapets of a defensive system so intricate that it resembled a monstrous spider's web, wired thick and bristling with machine-guns.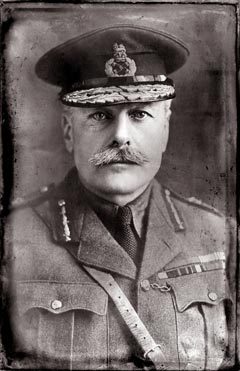 General Sir Douglas Haig (British commander-in-chief) instructed Sir Henry Rawlinson, commander of the Fourth Army, to prepare a plan of attack. Within days, however, the Germans assaulted the French stronghold at Verdun: Rawlinson's plan started to unravel even before it was started. With the French now heavily committed elsewhere, the Somme offensive evolved inexorably into a predominantly British undertaking. Eleven British divisions would attack north of the river with five French divisions to the south. Seven of the British divisions were composed of New Army battalions facing their first major battle.
Haig and Rawlinson disagreed about objectives. Haig demanded 'breakthrough' on the first day; 'Rawly' was more cautious. Haig prevailed. An already inadequate number of British artillery pieces were therefore asked to spread their preparatory bombardment dangerously thin. Assault units were assured that wire entanglements would be cut; all opposition would be suppressed by the guns. Operation orders stressed the need for every man in the leading waves to arrive at the first German line simultaneously. The second line would be attacked in the same rigorously timetabled manner. And so on, all the way to Pozières, where General Sir Hubert Gough's cavalry would take over. Enemy machine-guns were not a factor in the calculation: Haig was confident that their crews would not survive the barrage.
'Zero Hour' was ultimately set for 7.30 a.m. on Saturday 1 July.