Our Team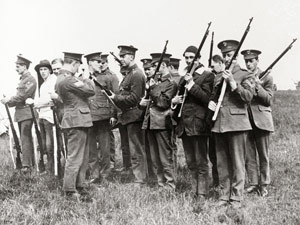 (as of October 2015)
Major Gary Tait, MBE (Chairman)
David Speed (Treasurer)
John Dalgleish (Secretary)
Jack Alexander
Alan Owenson
Jim Paris
Robert Sandison
Ian Murray, MP
Iain McGill
Edward Dalgleish, Lord Glencoe
Ivor Ramsay
John Robertson (Sporting Ambassador)
Apart from me, the longest serving members of the board of Trustees are Alan Owenson, David Speed and Jim Paris, who all deserve huge credit for their unsung commitment to this project. If I haven't thanked them often enough for their support, I'd like to do so here.
It's also important to acknowledge the role played by Ray French, who set up our original Great War Memorial website. Thanks, Ray!
Anyone interested in getting involved is encouraged to make contact. There is nothing 'exclusive' about McCrae's Battalion Trust. We welcome input from anyone who has a good idea or a bit of surplus energy to work off. Get in touch!
Jack Alexander