Introducing New Chairman for McCrae's Battalion Trust
Following on from the Trust's 2019 AGM earlier this evening, we would like for formally introduce Craig Herbertson as the new Chairman of McCrae's Battalion Trust.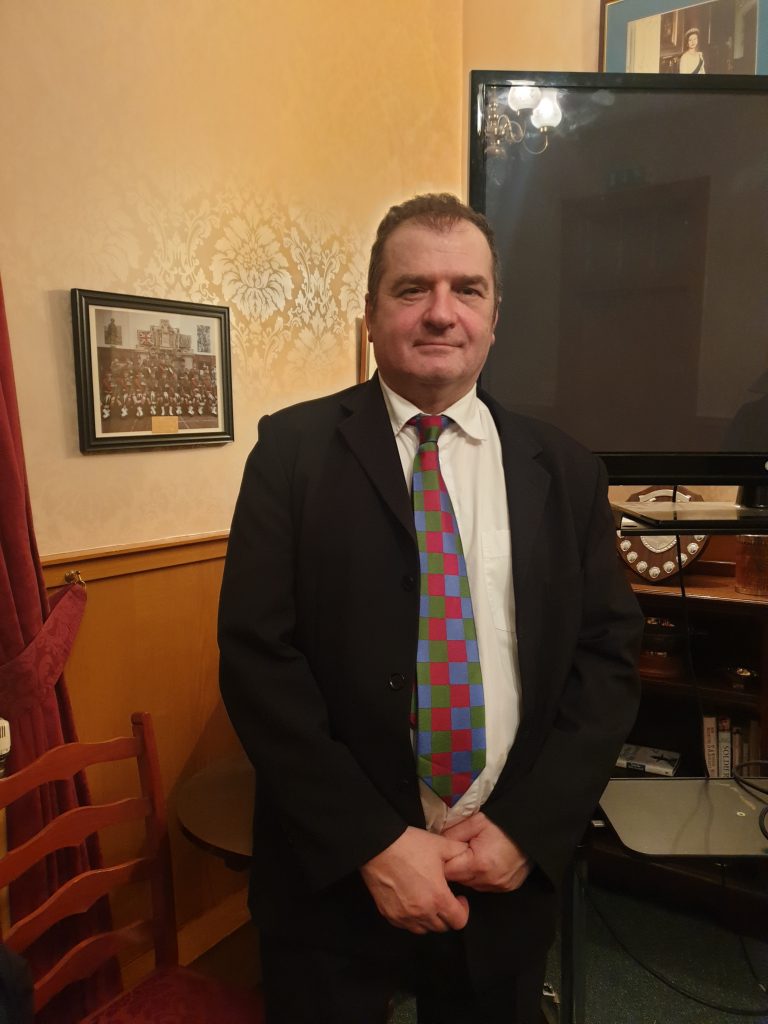 Craig takes on the role as Chairman after the sad passing of previous Chairman, Lt Col Gary Tait MBE in 2019. At the AGM this evening Craig was welcomed to the role and shared his vision for the Trust for the future including focusing on our education objectives and archiving the memorabilia and knowledge of the Trust. Craig has been an active trustee with McCrae's Battalion Trust for a few years now and is honored to accept his new role.
The Trust would also like to welcome Sandy Potter who joined the committee tonight as a Trustee. Welcome Sandy.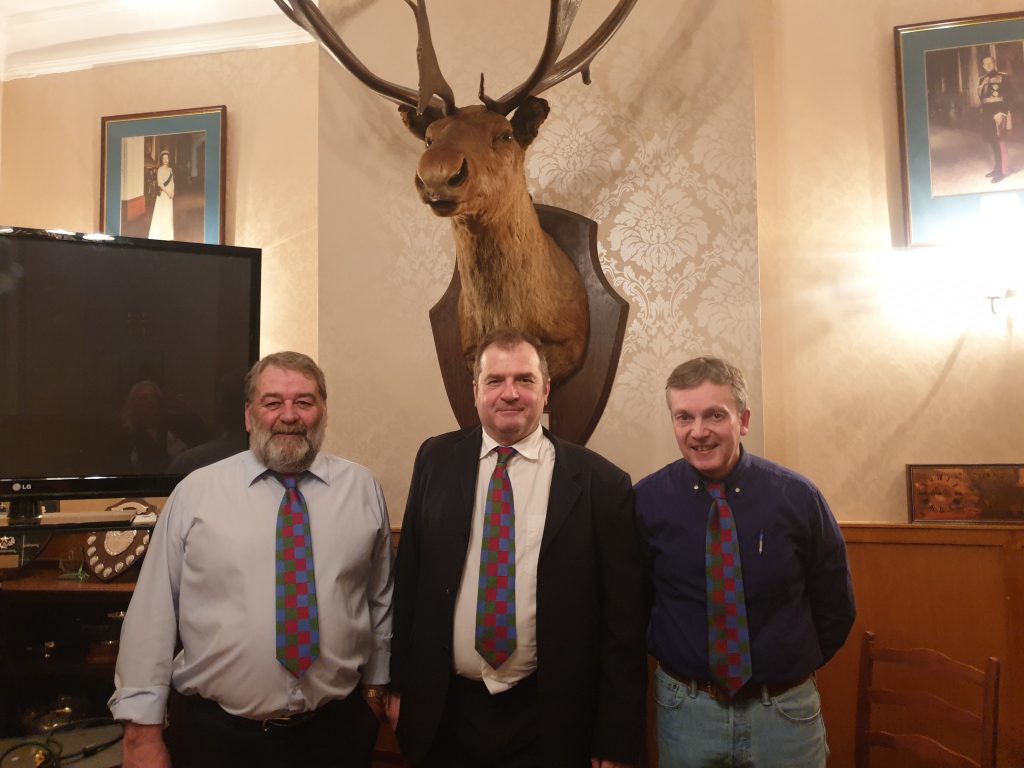 Trust secretary, John Dalgleish, Chairman – Craig Herbertson and Vice-Chairman – Jack Alexander were all pictured at the AGM sporting their splendid McCrae's Battalion Trust ties, which are available for purchase at http://www.mccraesbattaliontrust.org.uk/mccraes-battalion-trust-100-silk-tie/