Centenary Pilgrimage Details Announced
MBT announced details of its 2014 Centenary Pilgrimage to Contalmaison.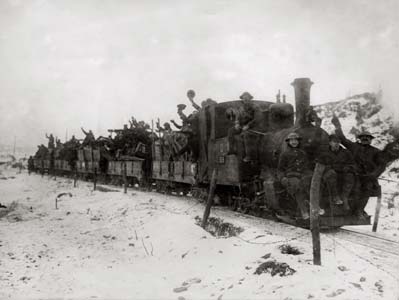 This year the MBT party is breaking with tradition and will leave Edinburgh from the same southbound platform of Waverley Station that was the scene of the battalion's departure in 1915. During his researches for McCrae's Battalion Jack Alexander was fortunate to meet several people who were there on that sombre occasion. It was, says Jack, the saddest day in the history of the battalion – the moment when mothers, fathers, wives, sisters, brothers and sweethearts said goodbye to their loved ones for the last time. Many of the men who boarded that train never saw Edinburgh again and they remain (even after almost a hundred years) officially missing in action.
From London our band of happy pilgrims will travel on to the beautiful city of Arras, where we've enjoyed numerous stays in the past. In addition to a day of commemoration and collaboration with our friends in Contalmaison, we'll be visiting a couple of mystery locations and making our way up to Belgium for lunch in Ypres and a tour of the surrounding battlefields.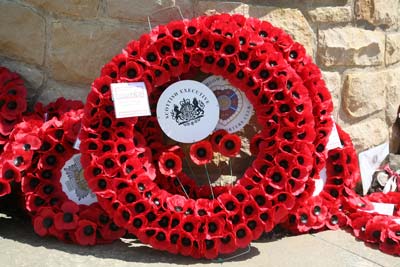 Our ceremony on 1 July is once more ranked among the most important of the day and will be attended by (among others) representatives of the Scottish and French Governments, City of Edinburgh Council and the Département de la Somme. We're particularly pleased this year to announce that our Football Ambassador, John Robertson, will be accompanying the official group from start to finish. This will be John's first visit to the Western Front, where both his grandfathers served with distinction during the Great War.
We'll also be joined in France by the international performer, Craig Herbertson, fresh from a highly successful European tour and several pubs. He's bringing a pal with him this time – our old friend Ed Westerdale, one of the finest fiddlers this side of the Blue Ridge Mountains.
On the night of our arrival we've arranged an informal welcome evening in the hotel, where Ed and Craig will be entertaining our guests with a selection of Scottish songs. Their special guest is Eddie Dalgleish, taking time out from his KrazyKazoo All-Stars to treat us to some smooth midnight stylings on the old single reed.
Anyone who's in town on the evenings of 30 June to 2 July is welcome to pop in and say hello. You'll find us in the Holiday Inn Express in Rue du Docteur Brassart.